Founding his own International Visual Media Company called Koutroubis International and CEO of the international production company, Cinemagi Productions. As well as Alioan Creations, a creative writing company. Along with CEO of The Academy of Koutroubis an online film school. With his hand in every aspect of the profession from producing and directing, to writer, cinematographer, and Postproduction.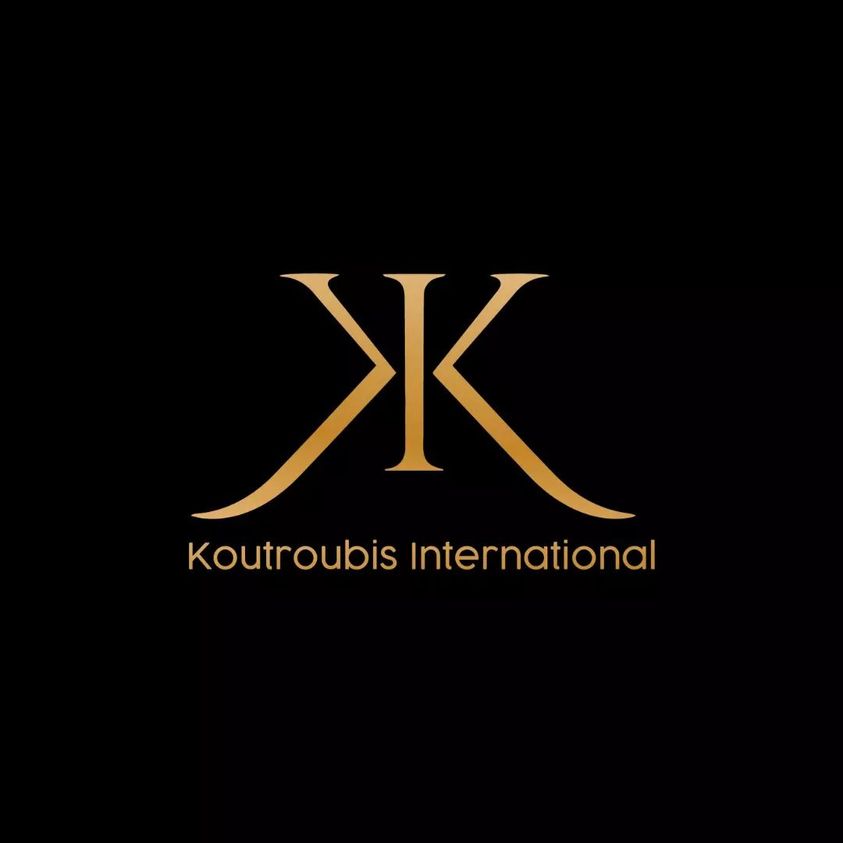 Graduating from Trebas Institute the top of his class with honours, he has since gone on to achieve such accolades as Award winner at the following cities film Festivals, Berlin, Rome, Athens, New York.
Innovative Producer with years of experience in all aspects of video production. Visionary creator, editor, storyteller, and business operations manager with demonstrated to take an idea from concept to delivery to produce entertaining and inspiring pieces. Collaborative in working closely with strategic and creative teams to develop and produce quality video content. Expertise in preproduction logistics, planning, production, custom graphics composition, special effects, and asset management.
Prepared over 500 productions.
Coordinated production schedules and activities for over 500 productions for various media outlets.
In the past 12 months, Ioannis Koutroubis has had his productions enter 60+ Film Festivals and has won 20+ Awards including best Director, best Film, best script, and best music video.
Working as instructor for Trebas Institute Montreal over the past decade, Ioannis Koutroubis brings not only an intense passion for filmmaking, but also an acute technical skill fine-tuned towards the craft. Ioannis Koutroubis works tirelessly to bring forth his ever-growing experience and expertise to the students he so cherishingly educates. Inspiring his students to push forward and always using the mantra that Iron sharpens Iron.
Ioannis Koutroubis was also Head Juror of the Ontario International Film Festival in 2020 and Juror of the 2020 Vue D' Afrique International Film Festival and the 2022 Utah Dance Film Festival.
Leading his team of his own graduates which he has baptized Wolfpack they have gone on to achieve numerous victories at film festivals on the international level.
In 2023 Ioannis Koutroubis along with his Wolfpack will be launching his own channel dedicated to storytelling that will be releasing several web series of diverse genres currently in production.
Development has begun on several feature length films that will start preproduction in Q4 of 2023.
2023 is also when Ioannis Koutroubis launches his tomb of books on filmmaking. Having taught for over a decade he places his vast knowledge of studying the masters into a series like no other ever before.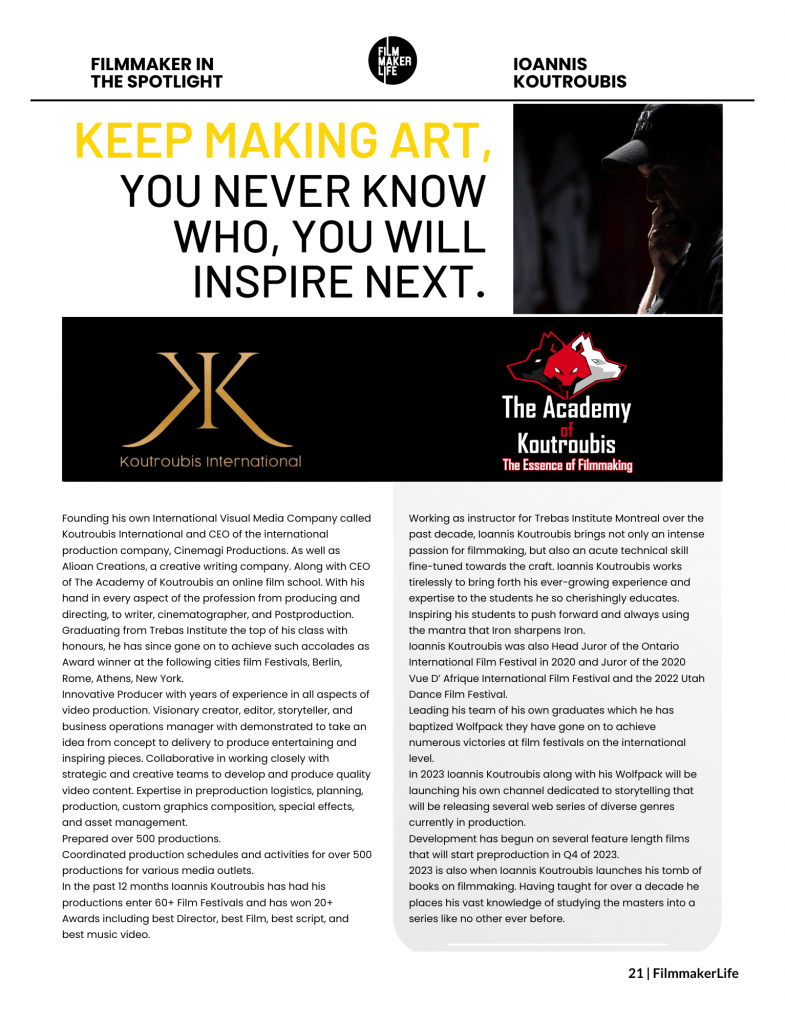 This article has been published in the October 2022 Edition of the FilmmakerLife Magazine.