Part of FilmmakerLife Magazine?
Unlocking Global Filmmaking Potential
Welcome to the FilmmakerLife Awards,
The FilmmakerLife Awards stands as a pinnacle in the realm of film competitions, elevating the global cinematic landscape by honoring the remarkable accomplishments of filmmakers worldwide. Renowned as a beacon of prestige, this competition serves as a premier platform for filmmakers to unveil their prowess, ingenuity, and narrative prowess.
Setting itself apart, The FilmmakerLife Awards places a distinctive focus on the filmmaker's journey. It not only acknowledges the final cinematic masterpiece but also reveres the entire creative process that births it. Filmmakers are not just invited to submit their works; they are encouraged to present a director's statement, a profound exploration into the inspirations, trials, and personal odysseys that have sculpted their artistic vision. This emphasis on the holistic narrative ensures that the competition is not merely a showcase of films but a celebration of the passionate and intricate paths filmmakers tread in bringing their visions to life.
FilmmakerLife Opportunities
Explore FilmmakerLife resources for filmmakers developing their film careers and professional presences online and beyond.
Written and directed by Alex Kruz, Fallen: The Search of A Broken Angel is a feature length drama that stars Christalo Castro and Serena Profaci. Billed as a modern love story, the film stars Christalo Castro as Sam Ares, a womaniser who is also spiritual and vegetarian. Unnerved by visions that he does not comprehend,
Written, composed and produced by acclaimed writer, filmmaker and lyricist George Chiang, Golden Lotus is a musical based on the classic Chinese novel Jin Ping Mei (The Golden Lotus). The musical finds the protagonist, the beautiful Golden Lotus, stuck in a triangle of romance, violence and deceit with the tiger slayer Wu Sung, the powerful Xi Men and the humble peddler Wu Da.
Written, directed, edited and produced by Moe Taylor, 'As Organism' is a high concept short film that seeks to take its audience on a journey from the subatomic world to the edge of the cosmos as it opens the possibilities of the existence of the universe as a single, connected As Organism. Narrated by Rachel Sellers, 'As Organism' seeks to broaden the horizons of human understanding regarding their place in the cosmos. Does it succeed in this regard? Only time will tell but Moe Taylor's short manages to impress in more ways than one.
Written and directed by Vincent Di Lella, 'Method' is a 2021 horror drama short film that stars Deniella Alexis, Jonathan Miller and Atesh Rampersaud. 'Method' depicts the story of a shy and introverted college drama student named Sarah whose method acting assignment goes off script and begins to manifest unintended consequences.
FilmmakerLife Get the best filmmaking tips & tools!
FilmmakerLife is a journal devoted to the serious and impassioned discussion of cinema. We recognize that an ephemeral and ethereal art like the seventh art continues to fascinate, provoke, inspire, ignite and evolve. Above all, we seek to facilitate approaches to cinema that present new possibilities for networking, exhibition and distribution.
Our Event's Photo Gallery
"BRAVO! I am so grateful to be a part of the FilmmakerLife Family! They have supported Philly Chick Pictures and our production teams for years. The World Class Film Awards was another example of one of their festivals held with Class & Style. With Gratitude, Brooke Lewis Bellas
"
"I think FilmmakerLife has set a benchmark for festivals. Excellent communication and a promise of further exposure for winners. That is what we want! Thank you so much for awarding Fifteen Times a Killer best TV/Web series.
"
The FilmmakerLife Awards is a highly esteemed film competition that celebrates and recognizes the outstanding achievements of filmmakers from around the world. It is regarded as one of the most prestigious platforms for filmmakers to showcase their talent, creativity, and storytelling abilities.
One of the distinguishing features of The FilmmakerLife Awards is its emphasis on the journey of filmmakers. It recognizes not only the final product but also the entire process behind the creation of a film. Filmmakers are encouraged to submit their works along with a director's statement, which delves into the inspirations, challenges, and personal experiences that shaped their artistic vision.
Your Online Hub for Filmmaker
Inspiration and Expertise
The Spotlight Series: Visionaries of Film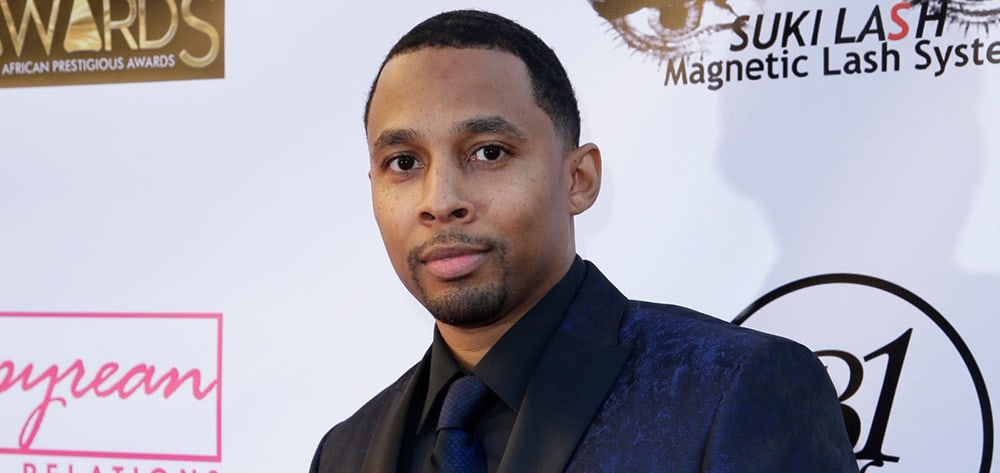 Dive into the world of Joseph Strickland, renowned filmmaker behind "Dual Mania," and gain insights into his inspirations,
Join us as we delve into the fascinating career transition of Mr. Jude Peter Damian, a seasoned Chartered
Meet Matthew Davis, also known as No Juliet, a multi-talented artist who has conquered the worlds of acting,