Interview by FilmmakerLife – Extraordinary Talents
Joseph Hossein Karimbeik, is an English-American theatre director/actor. Joseph Karimbeik has two children: Yasamin Karimbeik and William Karimbeik.
Joseph Hossein Karimbeik was born in Tehran, Iran, as the son of the working-class Iranian parents Alamtag Ghandehary and Yadolah Karimbeik, a shoemaker. He was brought up in Tehran finished his high school at Darolfonon and immigrated to the UK in 1975 and auditioned for drama school and ultimately being accepted by the London drama centre where he graduated as director in1980. Then in 1986 he immigrated to the States and became a naturalized U.S. citizen.
Karimbeik is best known for portraying the character Raschid in Mona Lisa (1986), Colonel Hassan Ali in Half Moon Street (1986), Hossein in Brothers (2004) and Lugash secret policeman in Curse of the Pink Panther (1983), as well as television series like the Cold Warrior (1984).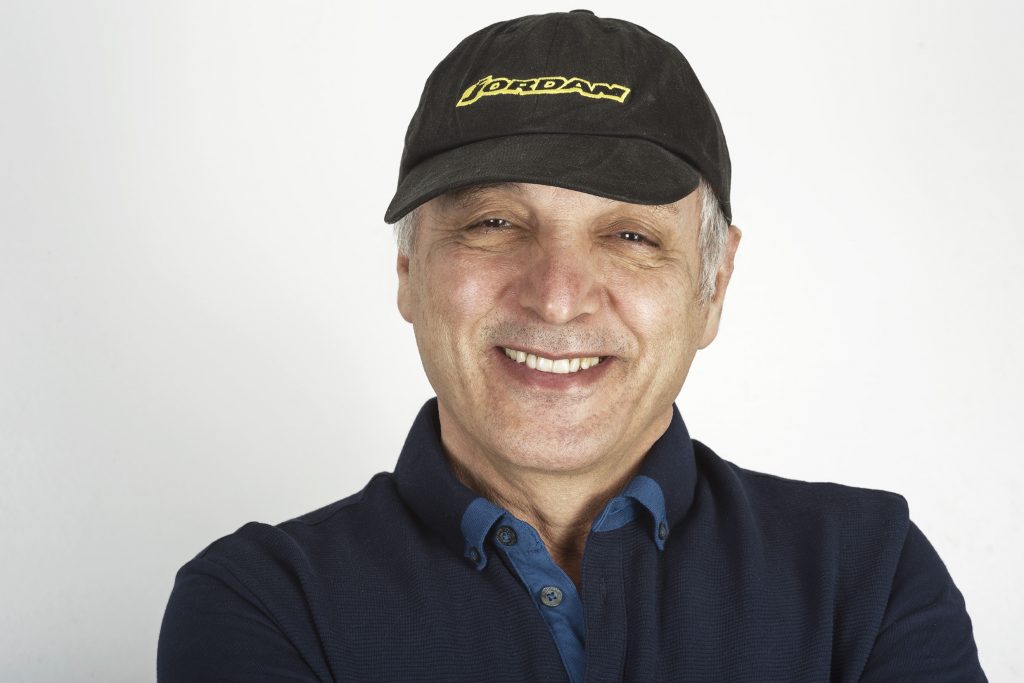 Thanks for the interview, we are very glad that we have the opportunity to talk about your new film project. We know that you work in many professional facets. You're a film director, theatre director, actor and writer but how is Joseph Karimbeik in the day-to-day world?
I am obsessed with film and movies and I write new scripts all the time, especially in the middle of the night when everybody is asleep. 
You are originally from Tehran, the capital of Iran. How do you end up in London, England?
There was not enough space for me to grow. There was only little opportunity and I wanted to study film that's why I wanted to come to Europe or America. So I came to England, went to Drama school, qualified as theatre director. I did my first job as assistant director for Britannicus. I was invited to an Italian theatre festival where I met Dario Fo and he encouraged me to start my own theatre company and he came on the board and "Whore", "Someone else's child", "My Husband's Wife", "Zanab" were my own plays.
Whore: is the reflection of a prostitute of the political movements with different prodigal parties and you realize she is the most informed observant of the revolution and someone with the most common sense as her customers are influenced by different political parties and change their minds on a daily basis.
Someone else's child: A single mother with a four-year-old child who cannot support herself eventually gets married but the new husband demands she has to get rid of her child and she decides to leave her child in the street and each of the actions have their own consequences.
My Husband's Wife: Is a self-portrait of a wife who reflects the joy and pain of her marriage.
Zanab: This is a nine-year-old girl who refuses to marry an older man.
When I was young the poverty of fishermen inspired me to make a movie about their lives and after that I decided to come to England to have a proper education in film and theatre.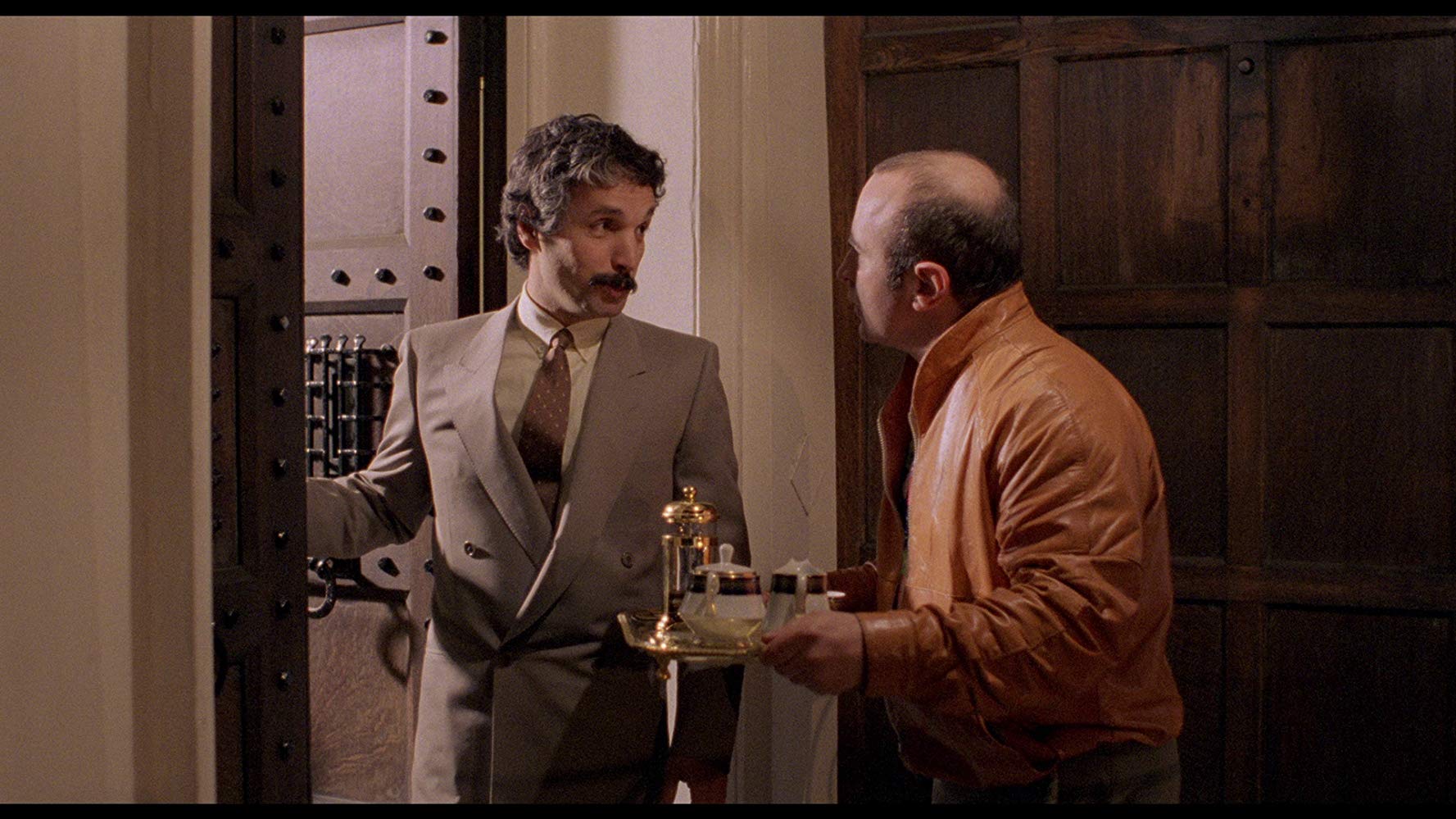 You have many years working in the entertainment industry. How have you managed to combine all of it?
It's a question of loving what you are doing.
What do you enjoy most being, a film/theater director, actor or writer?
I enjoy most being a film director, although I love theatre a lot but the problem with theatre is when the play is finished nothing is left of it, but film is always there and it is better for me because I can keep my movies.
You are working on a feature film where you address a highly sensitive issue, the sexual trafficking of minors. What can you tell us about it?
At the moment the name of it is "Uncanning". It's a step-by-step story following a six-year-old girl being kidnapped and groomed and eventually becomes Angel, the heroin of London Gangstah.
Where did the idea of ​​mixing the Irish mafias and the story of a pickpocketing girl come from?
The ghetto I have been brought up in. There is a saying in Farsi: "hungry people even eat stones". And I will tell you, people in poverty they do anything to get fed and I can promise you when humans are hungry, they forget about their religion and principles and they even change alliance with their political believes.

How did you decide to produce your first feature film?
For me to do my art is more important than anything else and I believe no matter what you have to do it. And as I cannot pay for the salary of a producer when I make a movie, I do what I can. The budget of London Gangstah was £7000 and nobody can believe it but it is the truth. The movie was made in five days, generally one shot for each scene apart from two scenes. And now I want to make my feature not just short films. I want a bigger audience. I want to have international claim. I want people to watch it and enjoy it as a fabulous first-class film. A film with a new style of neo-realism without fantasizing situations and characters. I deal with real characters and real situations.
When will we have a chance to see it?
This depends on if I can raise enough money because my first feature film is not a short film anymore. I need a whole crew and professional actors. I hope somebody will knock and the door and say "we are going to finance it" because I am sure it will be a very successful movie at any festival and I hope we can send it to Cannes.
You have a passion for writing, does your book "School of Love" represent a personal story?
No. School of Love is the Love story of a well-known Iranian writer who never managed to marry his lover and when she died, she left a message for him on her gravestone. This love affair happened with the background of the first and second world war. And you cannot avoid noticing that life with all those miseries rejuvenates love.
There are many who want a new beginning and immigrate to another country and follow their dreams. What would be your advice to them?
Get your tough boots on, a warm coat and hat and go. That's all you need.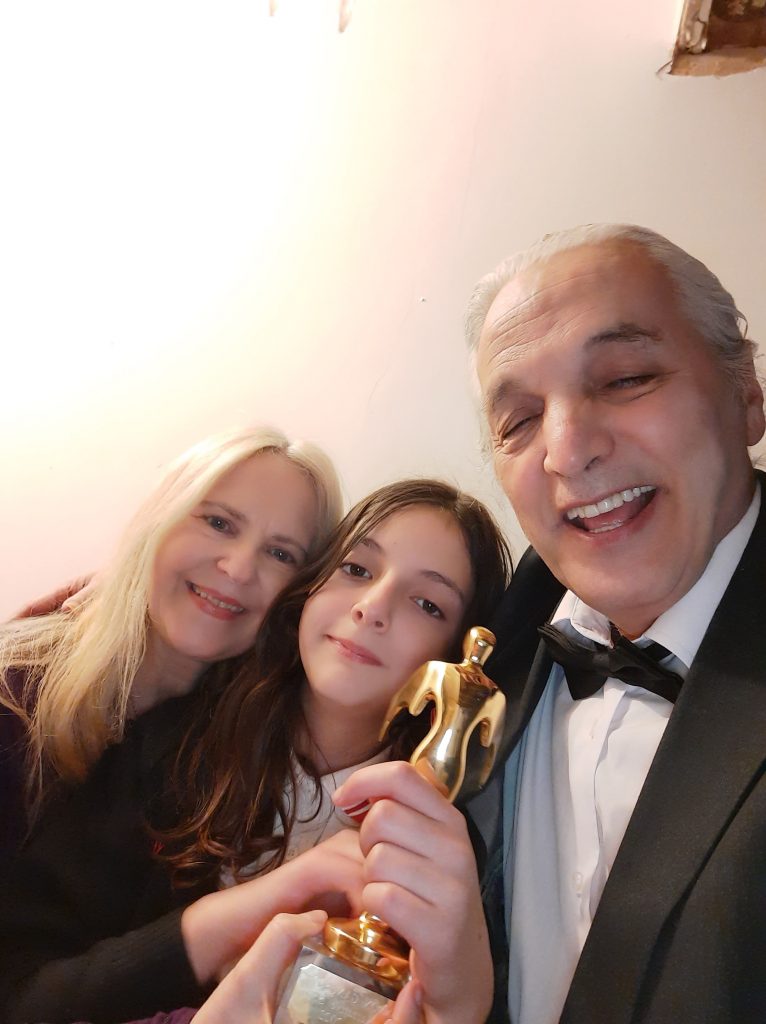 To whom do you dedicate your success?
Many people during my childhood from the little and big gangsters who sold even their sister as a bride to Arab countries to Professor Ibrahim, a retired Philosophie Professor who talked to me about what I should know. He always said to me: Dear Hossein, learn words because everything is in words and every word has a history behind it's creation. But what energized me most was the strong force of my older sister who was at the opposite side of the spectrum of Professor Ibrahim who tore away my first novel and who ordered me not to write and stick to my studies. At the time they did not know what dyslexia is and I have badly dyslexia so I did not very well at school until 1972 when dyslexia were acknowledged. I like to advise young people that to be successful you must have an image of your success and then you have a goal to shoot at and that is your ambition, not anybody elses's like your parents or teachers. Because you have a better chance of succeeding your own ambitions because your dedication becomes stronger and nothing is impossible. I came to England with only three pounds in my pockets and now I have two incredible children: highly talented and my career is flourishing.
Connect with Joseph Karimbeik
Website
LinkedIn
Facebook
Twitter
@JKarimbeik
Email
Joseph Karimbeik was on the Front Cover of the FilmmakerLife October 2022 Edition.

This Extraordinary Talent Interview has been published in the October 2022 Edition of the FilmmakerLife Magazine.