Filmmaker in the Spotlight for the award-winning musical 'Golden Lotus' at The FilmmakerLife Awards.
Interview by FilmmakerLife
Writer, Composer and Producer Biography – George Chiang
George Chiang was born in Ottawa, Ontario to Taiwanese immigrants. His father Cheng San was an engineer whose career culminated in a long run as a Canadian diplomat at the IAEA in Vienna, Austria. His mother Ching Mei did administrative work at Eaton's in Toronto for many years.
George grew up in Toronto and received his theatre training at the University of Guelph. During his summers he would hit the comedy clubs in Toronto to perform his stand-up comedy routine. He began his acting career with steady theatre work in Toronto and then went on to the Stratford Shakespeare Festival of Canada where he appeared in Othello and Twelfth Night. His notable film and TV movie appearances are in McKenna Shoots for the Stars, Eloise at the Plaza, Plague City: SARS in Toronto, Hawk's Vengeance, and The Stupids.
George wrote and composed the musical, Golden Lotus, which won the Hong Kong English Drama Award for "Best Original Work" at the Hecklers Awards. A feature length film of the Hong Kong production has won numerous awards at film festivals around the world including Best Musical Film (MegaFlix Film Awards), Best Music Score (Virgin Cinefest), Best Original Score (International Smyrna Movie Festival) among numerous others.
George also wrote the children's book, The Railroad Adventures of Chen Sing, which has won numerous awards including the Reviewers Choice Award, the Pacific Book Award, the Pinnacle Book Achievement Award and two Global EBook Awards.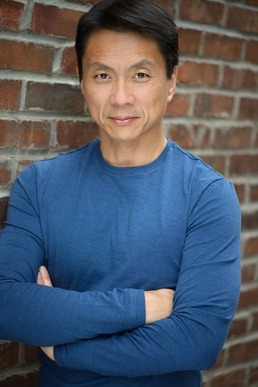 Hi, George! Thank you for granting this interview and sincere congratulations on your Outstanding Journey as a Filmmaker and artist.
1. You wrote and composed the musical 'Golden Lotus'. What should the audience expect to see?
The audience would see a timeless and epic musical set during the final years of war-torn Sung dynasty China with an exciting score that combines pop music with Chinese harmonies and instrumentation.
2. Tell us a bit about your background. When did you decide to become a filmmaker?
I am a writer, composer who didn't intend to become a filmmaker even though I am also an actor in film and television. I wanted to make the film of my musical Golden Lotus in order to show this musical to audiences around the world with the hopes of also inspiring more stage productions of it.
3. What are the directors that inspire you the most?
I've always been a big fan of Quentin Tarantino, not necessarily for the violence, but for the storytelling. I also love Baz Luhrman films like Moulin Rouge that bring musicals to the screen.
4. Where did you get the inspiration from for creating your story? What about the choreography?
Golden Lotus is based on the classic Chinese novel Jin Ping Mei. The novel is arguably the most infamous in Chinese literature and it has been mostly banned in China since 1610 due to its sensitive subject matter.
The choreography was done by Ivy Chung who combined both contemporary and Chinese dance forms in this production. It is beautiful.
5. We know the musical is based on a classic Chinese novel. What did you enjoy the most about working on this project? What did you find more challenging?
The most enjoyable part of working on this project was perhaps the rehearsals when you see your work being brought to life by the actors. Being part of that journey of bringing the musical from page to stage was the most exhilarating part of the process.
The most challenging part of it all was writing the musical, of course. It took over a decade for me to write and compose it. The musical went through numerous workshops and countless rewrites during that time.
6. Do you have any on set stories you would like to share?
It was like we were having 2 productions done at the same time when we were running the show on stage and filming it at the same time. We used multiple cameras for 4 consecutive shows to shoot at different angles for the entire show. It was an exhilarating process.
7. How did you choose your Cast? Was this your first time working with them?
All of the actors in the show were based in Hong Kong except Harriet Chung and Scott Watanabe who are from North America. I had previously worked with both Chung and Watanabe in the ASCAP Foundation/Disney Musical Theatre Productions Workshop. It was my first time working with all of the Hong Kong actors.
8. Do you have any advice for young filmmakers out there?
It's now easier than ever to make a film with the technology we have now. If you have a story you want to bring to the screen just go out there and do it.
9. What is the universal message that 'Golden Lotus' conveys?
Golden Lotus' main message is about karma. You reap what you sow.
10. What's next for you? What are you working on at the moment?
I am writing a book about the first Asian hockey player in the National Hockey League (NHL), Larry Kwong which will be published by Orca Books and I am about to launch a new album with Harriet Chung in the New Year.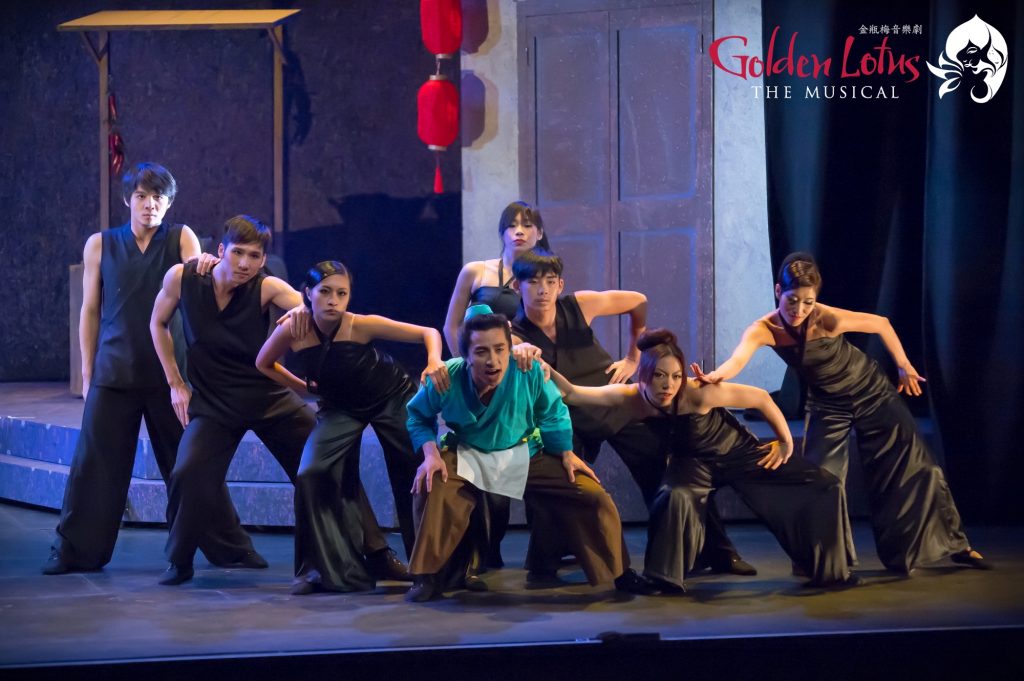 Golden Lotus – Overview
A cinematic presentation of the Hong Kong world premiere stage production of the musical Golden Lotus. Based on the most infamous Chinese novel of all time, Jin Ping Mei, the musical is an epic drama about the forsaken beauty Golden Lotus who undergoes a spellbinding journey of ill-fated love amidst the dying war-torn years of Song Dynasty China. Golden Lotus won the Hong Kong English Drama Award for Best Original Work at the Hecklers Awards.
Connecting to Golden Lotus:
Official Website:
http://www.goldenlotusthemusical.com/
Facebook:
Instagram:
Twitter: