With a complete schedule of activities was held the Barcelona International Film Festival, The Independent Awards (BIFF) Winter Season 2021, where every 3 months filmmakers, writers, specialists, directors and film actors, as well as lovers of cinema congregate digitally during this new era, to be participants in this magnificent event.
During the first days of 2021, from the 4th to 8th of January, the best international film projects were screened, master lectures with special guests as Sir Daniel Konrad Cooper, Production Supervisor Dunkirk and Film Producer of Rather Good Films, Carolina Jimenez Lead Layout Artist and Geraldine Gonard Founder of Inside Content, as well as special interviews and an online Gala event at the end of the festival week hosted by presenter Sara Plasencia, who has an outstanding career in different circuits of European festivals. During the Awards Gala event, they awarded the best of independent cinema in different categories such as Best Original ScreenPlay "The Fixer" by acclaimed director Michael Schilf, or Best Short Film with "If We Had Tomorrow" by Ukrainian filmmaker Anastasiya Yevchenko, Best Quarantine Project "Living in a Pandemic" by London director Sweta Tagliabue, Best Director "The Very German Protest" Tungesh Mohan of USA or Best Cinematography where the film "Jungle Business" from Papua New Guinea took the award.
See the full list: RESULTS BIFF
Highlights in this edition, the publication of Filmmaker Life Magazine version Barcelona. In this publishing house, we can enjoy interesting articles such as "The Impact of Covid on the Film Industry" or "Changes in the rules of the Oscars this 2021". Filmmaker Life Magazine is published bimonthly with the latest industry news.
Highlights include the participation of the Official Sponsor "Final Draft Screenwriting Software.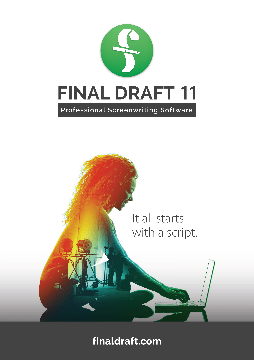 The next edition of the Barcelona International Film Festival will be held from April 12 to 16, 2021. You can apply with your project Here.
Here the platforms of BIFF: