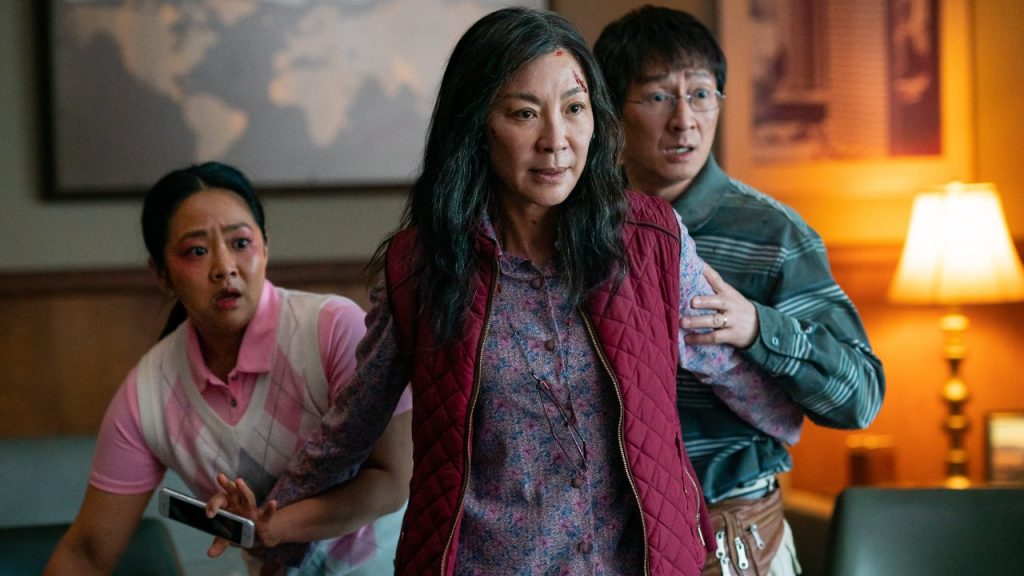 In today's world in which billboards and cinematographic events are monopolized by million-dollar superhero franchises and their derivatives, it is important to recognize when a film goes out of the ordinary and against all trends. Consequently, creating excitement, emotions and a particular conversation among audiences.
Undoubtedly, this is what, "Everything everywhere all at once," directed by Daniel Kwan and Daniel Scheinert and produced by the Russo brothers, has become. Not just that, the film doesn't fit a specific genre but is taking over the world and box office by storm with such phenomenal reception.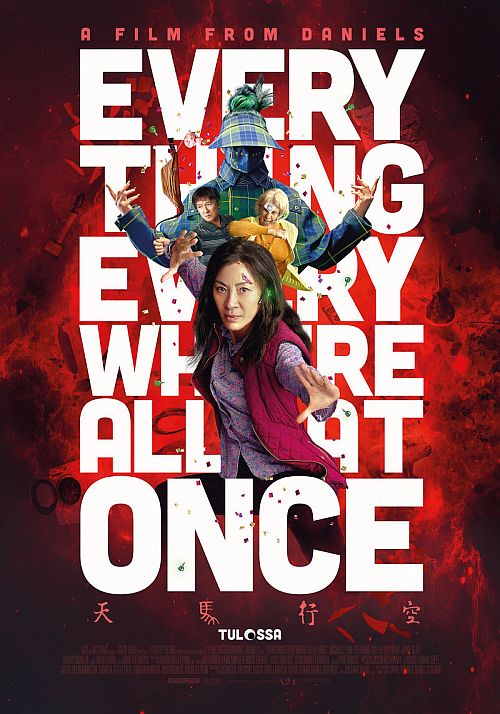 "Everything everywhere all at once" tells the story of Evelyn, a Chinese woman, played by Michelle Yeoh, who struggles with keeping a laundromat afloat, a relationship with her young daughter and on the brink of a divorce. To top it all off, she is also in the middle of tax return irregularity that pushes her to enter a multiverse adventure that changes her life in an action, comedy, and drama kind of way; a satire to the world of cinema.
Furthermore, Evelyn becomes aware of this multiverse and its infinite possibilities but would need to learn how to deal with her reality while juggling her ideas and emotions of the possibility that she can be happier in a different dimension.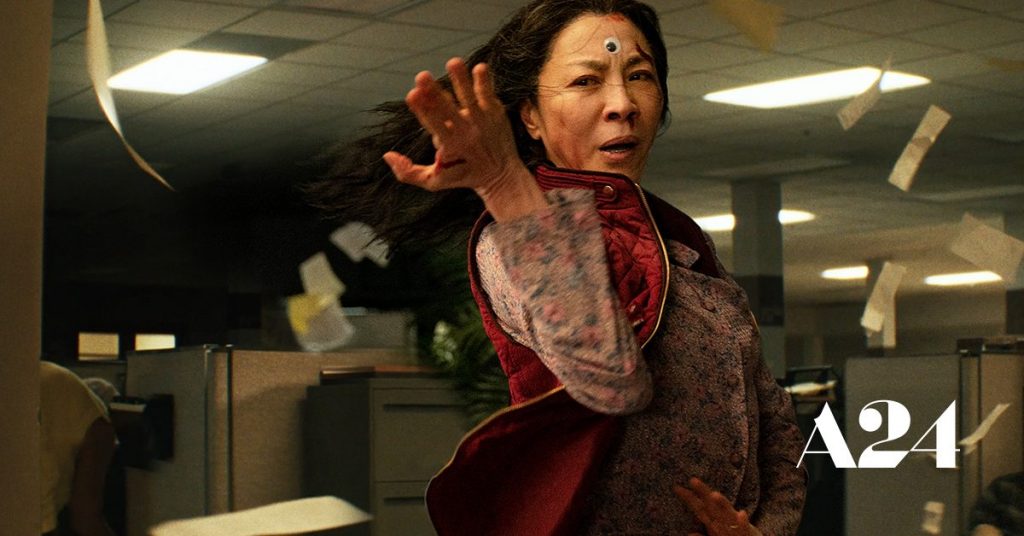 The Daniels do this by giving a new take to the multiverse and throwing a wrench to conventionalism. The film also touches on family values that carry a message that hasn't been explored enough in cinema including how to concentrate on the now and creating your own reality with the actions that you take.
This original film is for the masses of today with a message that needs to be heard at a time when the world is emotionally fragile. The framework of the story may be tangled and absurd but perhaps that's the sentiment it carries and how metaphorically and romantically life can be. Similar films to "Everything everywhere all at once" are Lady Bird and Sliding Doors.
The project has an incredible marketing plan pushed by audiences' word of mouth hoping to become the film of the year. We recommend experiencing, "Everything everywhere all at once," on the big screen and find solace that this type of alternative, risky and out of the box cinema exists for everyone to enjoy.