The DJI FPV Drone it is the favorite choice of expert pilots and filmmakers. Its flight mode, its size and its unbeatable quality and price make it the best drone for film, television, advertising, travel and the latest in video production of this year 2021.
Dimensions: 10.0×12.3×5.0 in.
Takeoff Weight: < 20.04 oz.
Photography: 1/2.3" CMOS, 12MP, JPEG
Video: 4K/60 fps
Max. Speed: 87.24 mph
Max Flight Time: 20 min
Obstacle Sensing: Forward + Downward
Max Transmission Distance: OcuSync 3.0, 6.2 mi.
Wind Resistance: Level 6
DJI Motion Controller: ✔
DJI FPV Goggles: ✔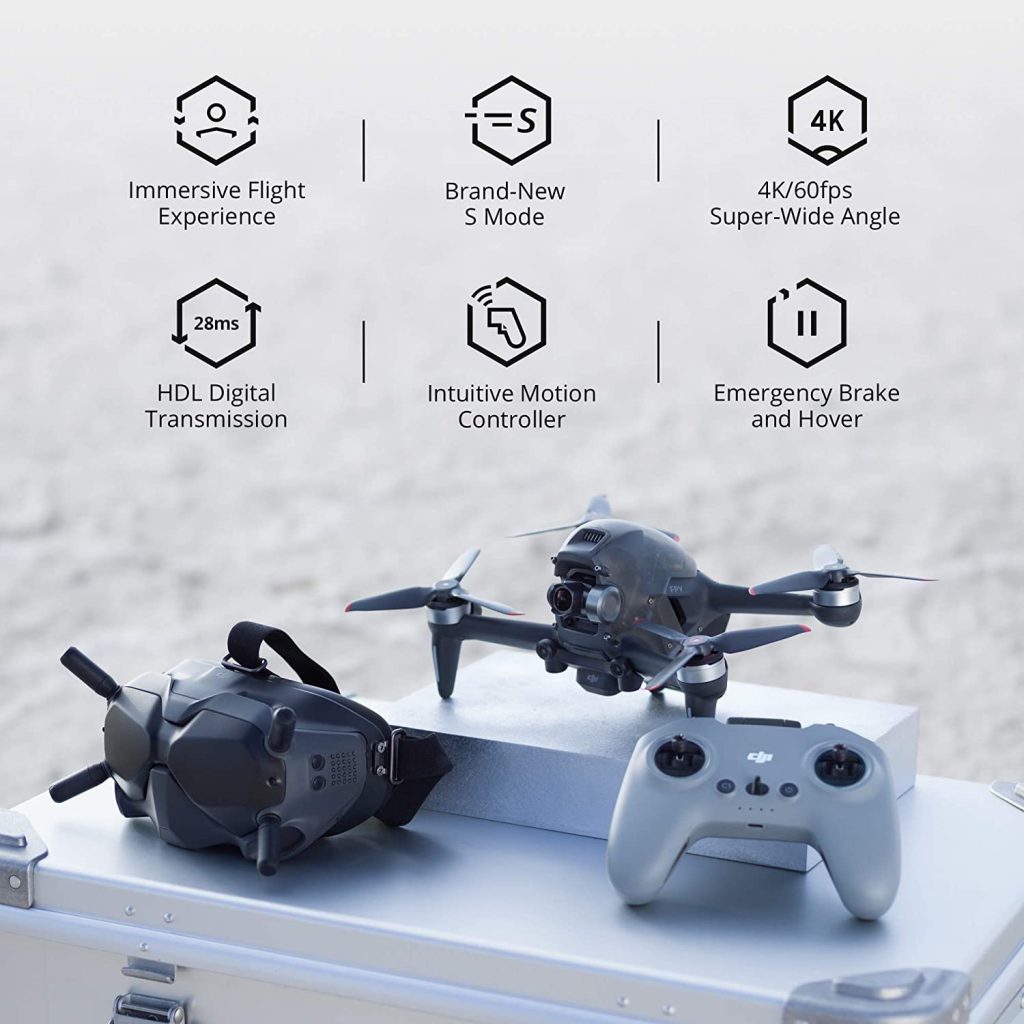 Advantages over other drones
【IMMERSIVE FLIGHT EXPERIENCE】Feel the thrill of immersive flight provided by the DJI FPV Goggles V2 and DJI FPV's super-wide 150° FOV, giving you an ultra-smooth, real-time view of your flight.
【4K/60FPS VIDEO】The DJI FPV aircraft can record 4K/60fps video at up to 120 Mbps, capturing crisp details that make the footage look as exhilarating as the flight.
【BRAND-NEW S MODE】Get the dynamic look of FPV footage easily in S mode. This hybrid flight mode combines the freedom of flying manually with the simplified controls of previous DJI drones.
【ADVANCED SAFETY FEATURES】An auxiliary bottom light, Smart Return to Home (RTH), Low Battery RTH, and forward and downward obstacle sensing are all integrated into DJI FPV to help ensure a safe flight, even at high speeds.
【OCUSYNC 3.0 TRANSMISSION SYSTEM 】Enjoy crystal-clear real-time and HD Low-Latency Transmission video, even at distances of up to 6.2 miles.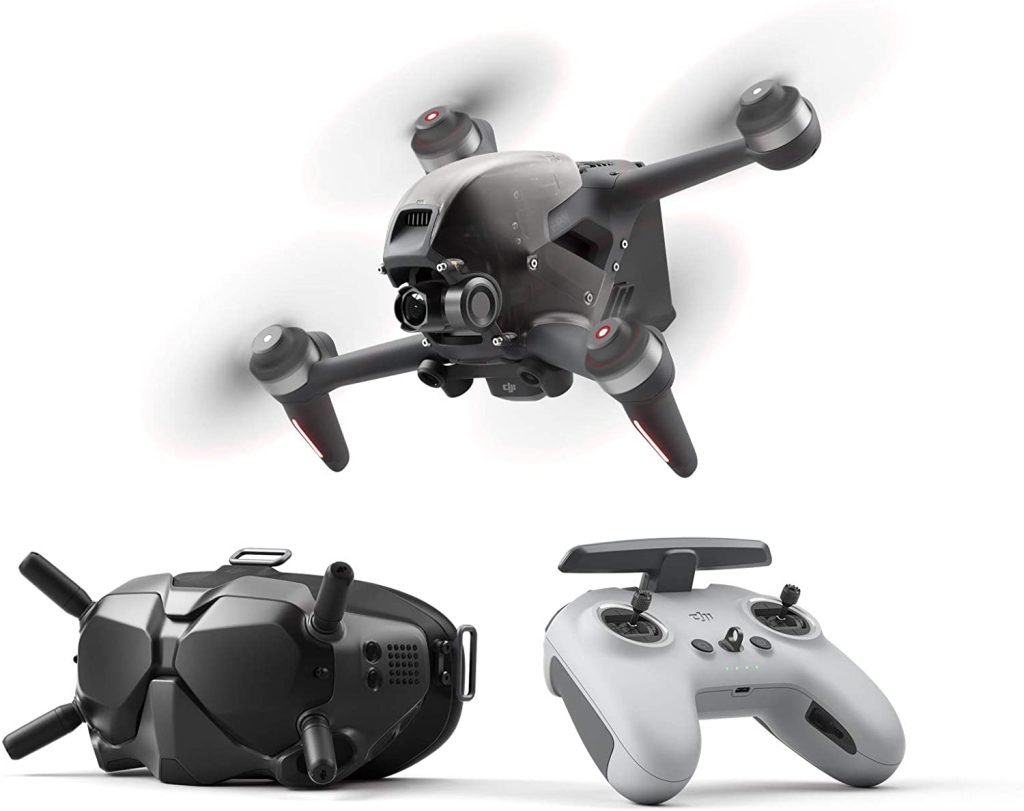 Whether you're a seasoned pilot or an absolute beginner, DJI FPV is the most immersive way to experience the excitement of FPV flight. Featuring HD low-latency transmission, 4K/60fps imaging, multiple flight modes, and advanced safety features like emergency brake and hover, the future of FPV drone flight is now.
Before buying the DJI FPV drone you should know this
This drone is crazy fast with great quality and battery life for an FPV drone.
Fly the DJI FPV his is a game changer. You will want to learn on the DJI Virtual Flight app.
The video transmission is stellar!
Final conclusion: The best drone ever created.
Feel the thrill of immersive flight provided by the DJI FPV Goggles V2.
Real-time HD video gives you an ultra-smooth view of your flight.
4K camera with super-wide angle provides you with an unrivalled view.
4k/60 fps, RockSteady stabilization, distortion correction give you even smoother, more dramatic results.
Expert pilots and filmmakers have a very clear opinion: they recommend the new DJI FPV drone as the best choice of this 2021.

If you are looking for a unique drone, the DJI FPV is your best option.
Compra el DJI FPV Combo al mejor precio