Indies have been around ever since filmmaking came into being with Thomas Edison first monopolising film making technology. Though indies weren't backed by studios they were potent enough to reach mainstream audiences garnering much love and prestigious awards. Following are some of the Best Independent films of the 21st century.
Donnie Darko(2001) a sci-fi cult classic starring Jake Gyllenhaas as Donnie,a troubled teenager who sees a six foot,demonic looking rabbit named Frank who claims that the world will end in 28 days,6 hours,42 minutes and 12 seconds.Initially it wasn't exactly embraced by people when it premiered at Sundance along with "In the Bedroom" and "Memento" but eventually it became one of the most admired cult hits of the 21st century.
With polaroids,tattooed memos & memory loss, the intricately woven jigsaw puzzle of a film "Memento"(2000)would surely keep you on your toes/mesmerize/mind bender
Based on a short story by his brother, Christopher Nolan created this neo-noir psychological thriller which won Sundance Film Festival Waldo Salt Screenwriting award in addition to its many awards.Memento tells us the story of Leonard(Guy Pearce)who seeks vengeance after his wife was brutally murdered,despite suffering from short term memory loss as a result of the unfortunate event.
"The first movie let's not forget was a small budget movie,it was kind of an independent movie with six and half million dollars.."stated "The Terminator" star Arnold Schwazeneggar at the Graham Norton show(29th Oct 2019) regarding the first of the incredibly successful and one of the most profitable film franchises in history "The Terminator"(1984) which revolves around a cyborg assassin sent to the year 1984 from 2029 to kill Sarah Connor whose son is destined to be the savior against machines in a post apocalyptic future.
Empire reviewed the touching romantic comedy-drama film "Lost in Translation"(2003)as "Switching effortlessly between laugh-out-loud comedy and tender romance, Lost In Translation is a triumph for all involved, both in front of and behind the camera." The film gives an insight into the unfathomable depths of human relationships when Bob(Bill Murray) an American actor crosses path with Charlotte(Scarlett Johansson) who is neglected by her photographer husband, in Tokyo where they come to grow fond of each other.
"Little Miss Sunshine"(2009) which premiered at Sundance made one of the biggest deals in history,with Fox Searchlight Pictures buying distribution rights.This American tragicomedy tells the story of the Hoovers.a six membered family on their way from Albuquerque to the Little miss sunshine pageant in which their 7 year old Olive is to take part in.The bizarre series of circumstances both breaks and (at times) warms the heart of the audience.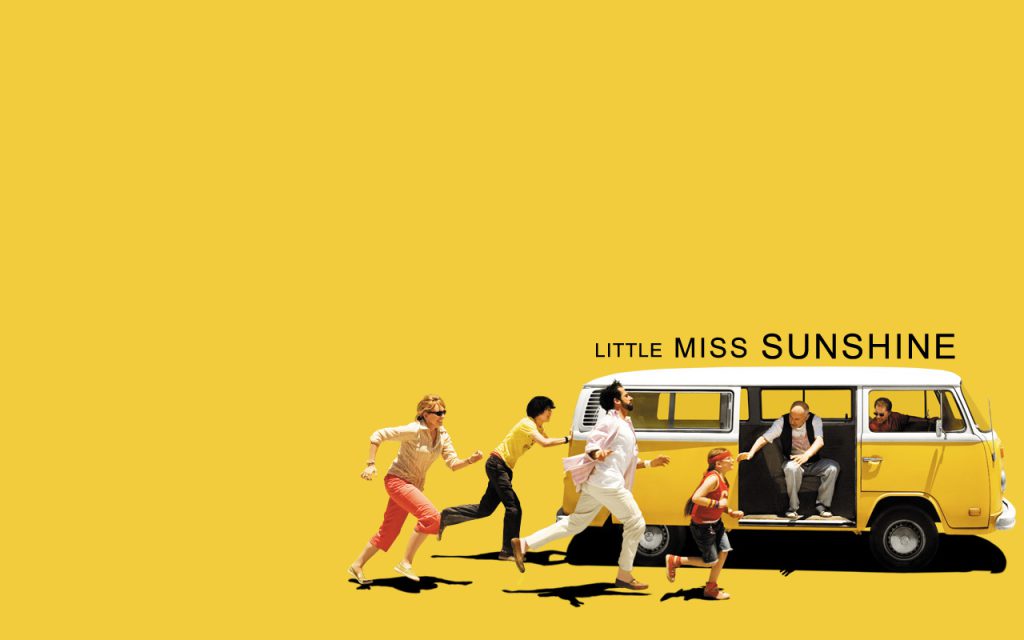 One of the top ten films of the year 2017 according to the National Board of Review,the American Film Institute and Time magazine "Get out" is an American horror film which was the directorial debut of Jordan Peele. The film shows the horrors a young African-American man,Chris(Daniel Kaluuya) experiences at his white girlfriend,Rose's(Allison Williams) family estate when he visits her parents.
"Ki-woo, you know what kind of plan never fails? No plan at all.If you make a plan, life will never work out that way" this iconic line is from none other than Bong Joon-ho's Oscar winning film "Parasite"(2019) which sheds light on social disparity and capitalism. The South Korean dark comedy thriller premiered at the 2019 Cannes Film Festival and became the first South Korean film to win Palme d'Or.Parasite brings the story of the destitute Kim family inveigling themselves into the lives and house of the affluent Parks.Los Angeles Times reviewed it as "Parasite begins in exhilaration and ends in devastation, but the triumph of the movie is that it fully lives and breathes at every moment, even when you might find yourself struggling to exhale."